Hi Rob,
Thank you for asking me to put together an approach and an estimate for working with you. I have included samples of my work throughout as there are a few different approaches that might be of value.
Before becoming a photographer, I spent over 20 years working in digital strategy with a long list of brands and agencies. I've worked on every aspect of a digital marketing campaign from content strategies, acquisition campaigns, advocacy programs, contests, social programs and more. I've left that world and now focus my energy on photography. I can say without a doubt that I definitely don't miss all those powerpoint decks. :)
My experience is unusual and it means that I work with my clients to understand their challenges, align what I do to their strategies and support their brands at a deeper level than just asking what framing or colour palette they wish to work with.
My Understanding
You've highlighted some of the amazing work from the Ways We Work crew. This suggests that you are looking for a more documentary style approach - less scripted and posed, but still coming out of the engagement with a bit of polish and professionalism.
What I don't yet know is how you wish to use these images and to what end. As such, my process would typically start with a briefing session, in person or by phone, so that I can better understand the immediate and longer term uses and where these images will fit into your marketing and other efforts.
From this, I can work with you to finalize the process, identify the number of days and design the experience.
Style
I'm going to share a few different styles. Some that align more closely with the links you shared and some that stretch it a little. The Ways We Work crew has a very documentary approach and style to what they do. This takes a bit more time and planning than a styled shoot. It means we need to find those engagements where we can best show the natural working methods of your people while also investing the time for them to relax and feel comfortable in front of the camera.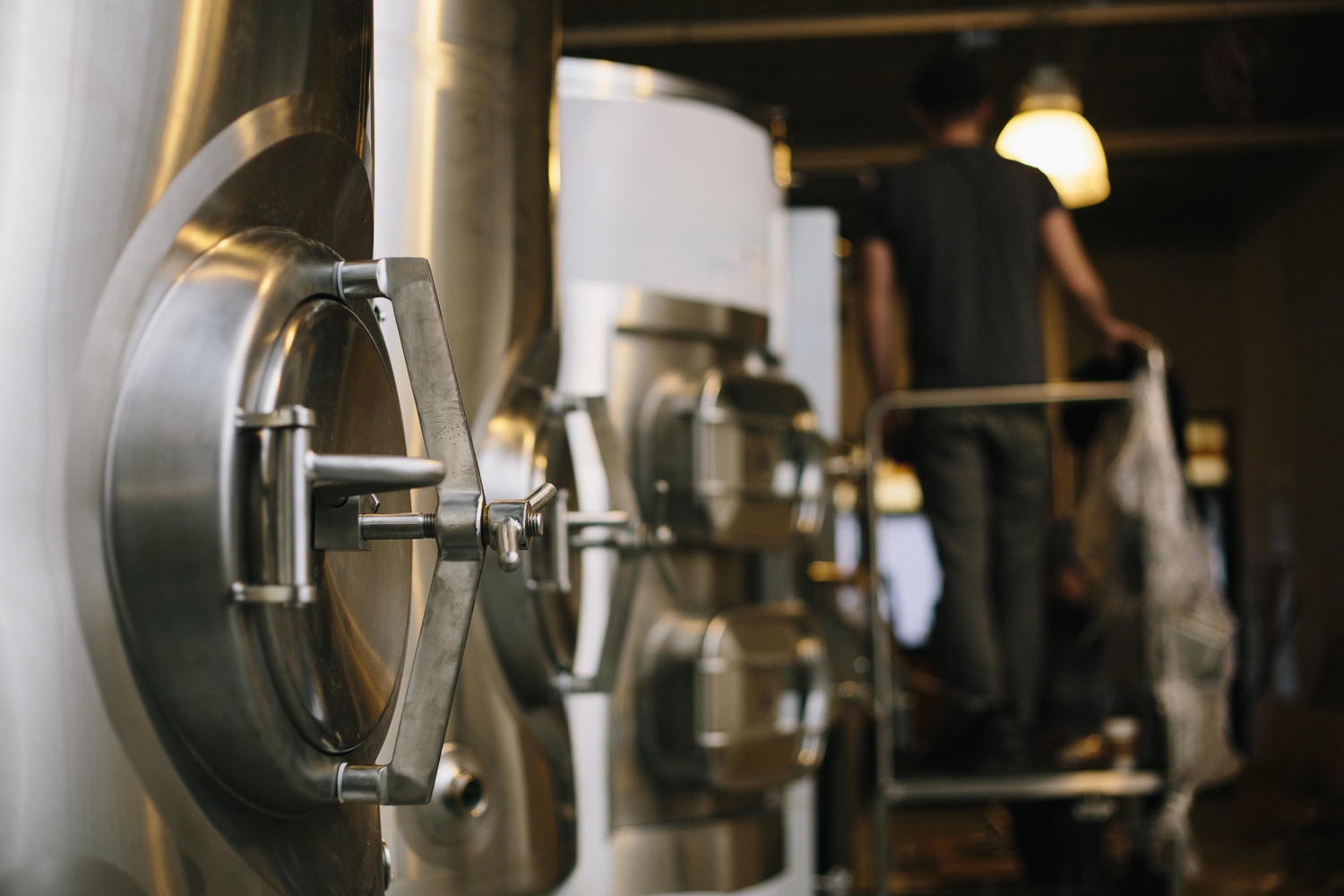 Halo Brewery
The above images are from working with the first open source brewery ever. They wanted to capture the brewery from their humble beginnings in their basement through to their half a million dollar launch in a way that was authentic and interesting. This is an example of a less corporate feel but full on documentary style and approach where we focused on what truly makes them interesting to their audiences.
TAF Program
I've done a lot of work with the Toronto Arts Council and Toronto Arts Foundation and their partners to capture events and their work in the community. The above images are from a recent program.
Stylized Headshots
And then we have the more stylized corporate headshots. I realize this isn't your focus. I just wanted to show the breadth of styles and shots available to us in this approach as well.
Estimate
I currently work with companies in a Work for Hire relationship. This means you own all the rights to your images. I only ask for promotional rights and to display them in my portfolio (online and offline).
Quoting on documentary style shoots is a bit more challenging. For stylized shoots, it's pretty easy to quote a single half-day or full-day based on the number of shots desired. But the documentary approach works best if people can become comfortable with the camera in the room and if we can integrate one or more shooters into a few scenarios where there are actual activities for people to do, such a facilitating a meeting, reviewing a design flow, etc.
Assumptions: Shooting to take place in your offices, Wave to be responsible for employee releases, no makeup artist, no Phase One back needed
Site Check: $200
Two Half Days, mini doc kit: $800 x 2
CEO Half Day, full kit: $900
Digital Makeup/Touchups for 15 shots: $750
SubTotal: $3,450
Next Steps
I'd love to book a 30 to 45 minute call to discuss your needs so I can put together a better quote targeted to your needs.